Joined

Jul 19, 2018
Messages

714
Reaction score

782
Location
Hi all,
For sure you have noticed
Tello
photos are excellente quality, but you can go an step beyond making
PHOTO PANORAMICS
also called
PANOS
.
From Wikipedia:
Panoramic photography

is a technique of

photography

, using specialized equipment or software, that captures images with horizontally elongated

fields of view

. It is sometimes known as

wide format photography

. The term has also been applied to a photograph that is cropped to a relatively wide

aspect ratio

, like the familiar

letterbox

format in

wide-screen

video.
It means you can get an incredible wide format images using only your little
Tello
and any Digital stitching software. I'll explain you my tecnique on detail.
First, plan your flight. It's better you wait for a zero wind calm day. It's not possible to shoot panoramic into strong winds due
Tello
leans against the wind. That means your photo horizon will be inclined. Software will be unable to stich images.
You have to take as many shoots as possible, turn slightly after each shoot. VERY IMPORTANT: Overlapping must be at least 30%.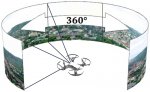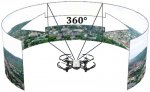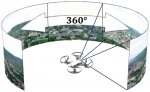 Be sure not displacing Tello until you finish
. We are lucky Visual Positioning System (VPS) will leave
Tello
still in the air.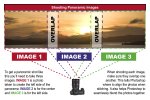 Land safely
and, when you are at home use your favorite stiching image software to create your PANO. I love the way Adobe Photosop -> Photomerge Assistant do the work by itself. You only need to point images and let it go.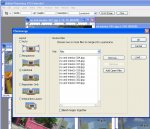 At the end it's necessary to trim image results since the process leaves some gaps.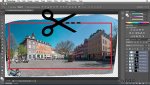 At first was difficult for me to get a complete set of useful images for creating a
Tello
PANO. From TelloFPV release v0.99 Photo taken has been al lot improved (thanks
@volate!lo
). An intelligent timer let you enought time for photo downloading even in low signal conditions. Photo download process will be canceled when a problem happens, don't forget to shoot again.
I'll post some samples as soon as possible.
All the best.
raul.
Last edited: