Hello,
I just received a
tello
drone. I connected it with my pc to see what it is made of and what you can do with it.
However, I just noticed that when I change the
Tello
.set_video_direction() to downward camera, part of the video feedback is green.
As you can see in the attached image.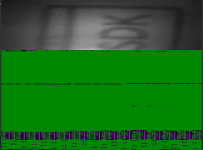 Some of you have the same problem?
Any idea of its origin?
How to fix it?
Thanks in advance for your feedback.