Joined

Jul 2, 2020
Messages

1
Reaction score

0
Hi all Tello Pilots
I am a primary school teacher and i bought a few tello edu drones in order to teach coding to my students. But i have some problems and i cant understand how can i use some functions.
First one: how can i use mission pads using by tello edu apps. Can you give me an example code blocks using tello edu app. I dont have any idea about mission pads even though i analized all of tello documantary. Can drone find any mission pad outomaticly? What is its duty? How can i use it?
My second question is There is a button in tello edu application called sension. How can i use this function through drone blocks? Can you give me an example code block?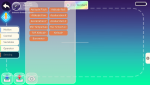 3- How can i use operator on tello edu app. There are a lot of operator botton but i dont know how i can use them. Can you give some examples using by code blocks?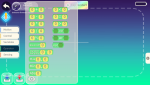 Thank you very much for your help my friends.