Joined

Jul 19, 2018
Messages

714
Reaction score

783
Location
Hi,
I have been into hobby for years and I know lubing electric motor is a controversial issue.
Some people are in favor and others against lubrication.
In my case, I prefer not lubing unles problems start, that is what happened to me.
My
tello
is five months old. He has 20 flight hours, acording
Tello
specifications thats about one half of its effective 40 hours lifespan
Brushed motors life expectancy (now with answer from Ryze)
Lately it started to drift a lot after take off. I had an on-screen warning saying "abnormal takeoff"

Before perform recommended calibration I gently spin propellers using my hands and I notice one of them spinning worse than the others.
I decide lubing using "Lubra Metallic". It's a lubricant oil used for electric race cars. Applicator has a very practical steel needle.
First, I lube central shaft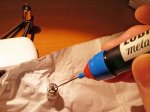 I lube two small side holes too.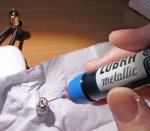 After lubbing defective motor rotates correctly again. It seems problem is solved
For safe I performed a IMU and Center of Gravity calibration using
Tello
stock app.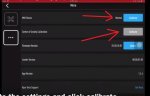 I do not recommend anyone to do this yet, as it can damage engines.
I´ll keep you informed in case lubrication gives me some problem.
I hope it helps.
Raul.