Hello pilots,
I'm going to mount this mini DV camera on the my
Tello
. The camera is only 8 gm. & capable of 1080p video. My only concern is to find the right place to mount the camera over or maybe underside of the
Tello
with a view to aircraft balance & proellers!
I'll opdate a new post withe a short video record, ofcourse there is no digital video stabilization at this little cam.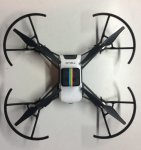 It is not mounted yet, but just put it on the
Tello
to see if I could do that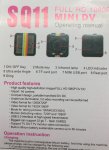 The camera,