Joined

May 14, 2018
Messages

9
Reaction score

9
Hello everyone, I hope you can help me. I used my Tello without any problem, there came a time when it crashed with a wall and continued without problem. I had a time without using it (drone tello). And now every time the camera appears like this.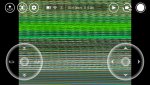 Do you think it's a hardware problem? Any suggestions to repair it or will I have to buy a new Tello? I attach the other images
Does it help with those error messages?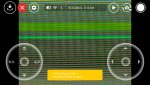 P.d When I take video it does not look so spoiled.