Joined

Jun 4, 2018
Messages

8
Reaction score

33
Hi,
I tested my "final" setup today:
- Galaxy J7 5,5" Smartphone
- App TALS (to overwrite the heights limit)
-
Gamesir
T1s
Controller
- 3750 mAh Powerbank
- Xiaomi Mi Wifi Extender/Repeater 2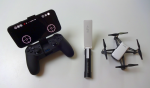 You connect the Mi Extender to the
tello
wifi and your smarthphone to the Mi Extender (...._plus). Works perfect
.
The range I tested had 150m! (~500 ft) distance (10m ~32 ft height) and I still got 2 Wifi signal bars left (they just turned yellow)
.
At this range you can´t even see the
tello
anmore with the naked eyes. But you still have a very good live view on your phone.
The wifi range extender is awesome!!!
These are roughly 100m distance. I´m at the red arrow
: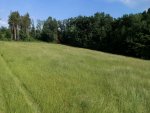 In Google maps you see my tested range: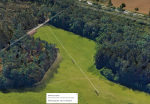 With the app
TALS
(its free), you can extend the height limit of the
tello
from 10m up to 30 meters!
Thats around 12m (40 ft) height: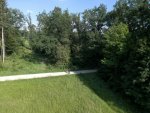 And thats 25m (82 ft) height: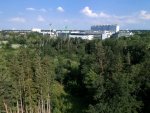 At my altitude test (30m ~ 100 ft) , suddenly a strong wind has come up and worn my
tello
for the trees and out of sight. I thought she chrashed in the trees.
I completely lost the wifi signal to the
tello
. Black screen on the phone. I went, with the range extender and my phone, in the direction where I last saw the drone.
At this point, I had lost the connection for about 2-3 minutes!
Suddenly I had a live picture again on the display and I saw how the small
tello
hovered just above the tip of the tree, about 30 meters away from me. Bravely she fought against the wind.
With the "fast"-mode and a lot of adrenaline, I've been able to get the little one back to me.
I was so lucky. In the future, I will not fly so high when trees are nearby.
So if you lost the signal, the
tello
hover at the last point you lost her (or she try against the wind)
So the wifi range extender is a
HUGE
improvement for the
tello
and it will help me a lot on my future motorcycle tours in the alps!
Greets from munich