Joined

Jun 12, 2019
Messages

1
Reaction score

0
Hey guys,
I am new here and also a beginner to drone stuff. Please help.
I try to play along with this project from GitHub from hanker-lu
This is a collection of python modules that interact with the Ryze
Tello
drone. - GitHub - dji-sdk/
Tello
-Python: This is a collection of python modules that interact with the Ryze
Tello
drone.
github.com
First of all, I have already followed every single instruction on how to run, what are the pre-requisites modules installation (all that mentioned in the GitHub project), and all that need to be done beforehand.
The Single_Tello_Test is surely no problem.
However, for the Tello_Video, this is what I encountered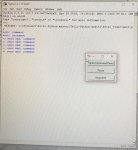 Normally, when that little window pop-up well pops up, it should has a live video feed from the camera inside the Ryze
Tello
drone. However, mine just does not show. As you can see above, it shows only 3 buttons for drone commands. The first button, Open Command Panel, works perfectly, while the second and third button is somehow do not operate properly. For the second button, pause, it just stays there when I push without any error declaration in the running code on the python script. For the third button, Snapshot!, which should take a still picture from the operating camera in the drone to the img folder in the project, it shows error like this...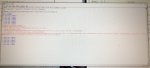 I really need a guideline to this guys. Please help me out. Thank you all very much in advance.
P.S. The reference on how the project should work is in this video URL :
from Dennis. So, you guys will know the good outcome. Please bare in mind that Dennis operates in MacOS which might be a little bit or much different from operating on Windows like mine.
Thank you again.