Joined

Jul 19, 2018
Messages

714
Reaction score

781
Location
As you know, it's possible to use a couple of Xiaomi repeaters. First Xiaomi Repeater stays on the ground, close to smartphone, second Xiaomi Repeater its onBoard atached flying
Tello
.
Some time ago I post this mod
Xiaomi Repeater onBoard Tello mod
now I'm glad to present you this upgraded version.
First part video is a how-to video tutorial:
Second video is a detailed explanation and flying test:
(NEW)
Credits to
@Customerx
,
@ph2t
and
@Stele
This mod is a quick snap-on tool for upgrading
Tello
's range and video quality. Very interesting for high interference/urban areas. It can be mounted/taking appart in seconds. Only drawback it's loss of autonomy due increased weight and a little windsail effect.
INSTRUCTIONS:
First of all you will need to open first Xiaomi Repeater. A bit of brute force needed as no screws presented. Tools used were a knife and a screwdriver. At the end you will get internal pcb, usb wired connector and two plastic case halves (click over every image to view full-size)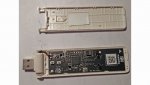 Weld a pair of cables for electrical feeding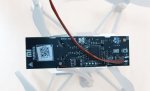 Get a
Tello
Lego adapter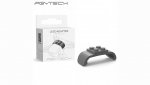 A single two by two lego block needed
Glue Lego block to
tello
adapter to back xiaomi board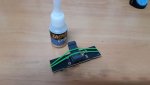 You will need a micro USB OTG angled cable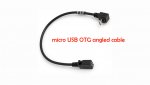 Cut and remove USB conector. Weld positive and negative cables.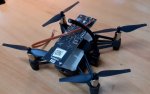 Keep in place using hot glue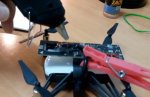 Xiaomi board must be protected using heat shrink tube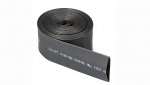 And, here we are: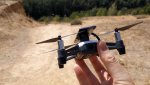 Power on
Tello
and using free Android MI app connect your onboard Xiaomi repeater to
Tello
. It will be shown into your smartphone available Wifi screen as TELLO_plus. Power on ground Xiaomi repeater and connect it to Xiaomi onBoard. It will be shown as TELLO_plus_plus, that's the network you should connect for flight.
Be aware flying time reduced about twenty percent. From twelve to eight minutes.
Beware strong winds as this mod will work as a windsail
Have fun !
Last edited: