Joined

Mar 16, 2019
Messages

2
Reaction score

2
Hello fellow terminally-thrifty pilots!
I got the
Tello
as a camera platform. Great recording tips here, remove the prop guards, upgrade the app, get an extender and the
Gamesir
controller. But after 2 absolute greenhorn crashes in the bushes, it was time to get lit!
Embarrassingly cheap drone lighting –
Dual button cell holder - $1.25 ea with 6v output
Amazon.com: LAMPVPATH (Pack of 6) cr2032 Battery Holder Coin Cell Holder, CR2032 Battery Holder with Switch, 2 x 3V CR2032 Button Coin Cell Battery Holder with Leads On Off Switch : Electronics
wish.com –
a handful of cr2032 button batteries-- $3
Cr2032 | Wish
LEDs – free with $2 shipping.
get 3v - 6v -
Change it up with new 100 leds for 50-90% off retail. If you don't love it, return it!
www.wish.com
I'm waiting for these slow flashing ones from Amazon –
This incredibly cheap-*** engineering marvel has run over 24 hours on one LED and still going as you see here but I was thinking of adding two since the battery life is that good. I'll post when it dies.
-----------------------
$1 Downward facing camera -
paperclip, hot glue, Velcro to attach it to the drone and a piece of dollar tree makeup mirror.
I also have this yet to try - $7 here but better ones are available. Velcro it to the bottom of the drone. The onboard DVR should make for uninterrupted video. Battery is supposed to be 100 minutes. Wish they made a GoPro the size of a sugar cube! And under the price of a Bugatti while we're at it!
Shop our wide selection of mini-spy-cameras. If you don't love it, return it! We offer free and easy returns.
www.wish.com
cheers,
W.D.M.T.L.B.B
(why-does- my-
Tello
-love-bramble-bushes?!) : -)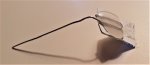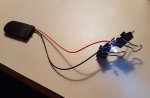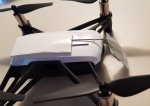 .?!