Joined

Jul 19, 2018
Messages

714
Reaction score

782
Location
Hi,
I'm glad to share with you this mod. Xiaomi WIFI repeater 2 it's a must have for every
Tello
pilot, due it's small and portable but greatly enhances
Tello
signal and range.
Just to allow portability, stock MIMO antennas are too small. Internal antennas are merely two short cupper traces into internal PCB, as you can see in this promotional image:

I bet Repeater performance can be improved by replacing internal antennas by external antennas connectors. This way you can use bigger, high gain or directional WIFI antennas easily.
I got a second Xiaomi Repeater and started this modding. I thanks a lot
@Stele
and
@ph2t
previous work. You can read their inspiring post here:
Mi Repeater 2 moded
and
Wifi repeater on steroids.....WL-WN570HA1
Here my detailed mod instructions:
-First, open Xiaomi Repeater case. A bit of brute force needed as no screws presented. Tools used were a knife and a screwdriver. At the end you will get internal pcb, usb wired connector and two case plastic halves.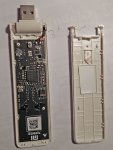 -Second, disconnect internal antennas desoldering pads

-Third, I bought at amazon two SMA pigtails. You have to solder then at the back side of PCB. Pads for soldering are so clear that makes me think Xiaomi planned to use them in another release. Remember gluing coaxial wires preventing unexpected pulls.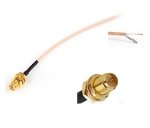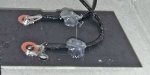 -Fourth: Cut stock USB connector wires and replace with a one or two meters one. I use one from a discarded phone charger.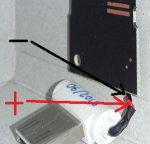 -Fifth: get a container box. I got this 160 mm x 95 mm x 55 mm from amazon
Velleman WCAH2851 Negro - Caja (De plástico, Negro, 160 mm, 95 mm, 55 mm): Amazon.es: Bricolaje y herramientas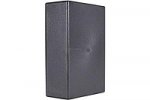 -Sixth: drill two holes for SMA and an smaller one for USB feeding cable. Antennas are about 13 centimeters apart, very close to WIFI 2.4Ghz wavelenght. I read a lot and It seems that a minimum separation of one quarter of wavelenght is recommended, but this is something to experiment with.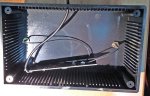 -Seventh: screw box and plug external antennas. You are ready !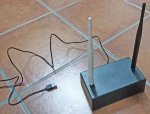 I'll test and post results as soon as possible.
All the best
raul.
EDITED 21/02/2019: I'm disappointed with my external antennas mod. After several test into residential area (about 15 ones 2.4ghz networks around, so moderate / heavy interference) I realized it performs quite similar stock Xiaomi Repeater. It not worth it.
EDITED AGAIN 25/03/2019: I discovered a broken antenna wire that can explain bad results.
Last edited: